By Anna Mansson McGinty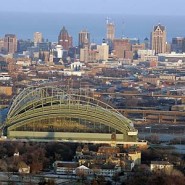 We often hear about the social and political importance of community collaboration and participatory research, but still fairly little has been written about the very predicaments and processes of such collaborations, including challenges, compromises, and negotiations. At least when it comes to the study of Muslims and Muslim communities in the West, there is a gap in the literature on the political, ethnic, and methodological questions that emerge throughout the research process itself—questions which have to do with access, providing feedback to the community, conflicting ideas and aims, and the negotiation of the participants' positionality. The candid reflections of such questions usually don't present themselves as neatly and well-ordered as the findings we present in our publications. Maybe one reason is that fieldwork is messy and entails a range of emotions and questions about the purpose of research, the scholar's motivations, and ultimately her/his own identity and relationship to the ones s/he is collaborating with and studying.
In the early spring of 2010, Muslim community leaders from one of the largest mosques and Islamic centers in Milwaukee approached the UWM Development Office with an interest to fund a smaller scholarship for Muslim students at UWM, as well as to inquire about the possibilities to plan and fund a demographic study of Muslims in Milwaukee. Caroline Seymour-Jorn, Kristin Sziarto, and I were contacted due to our relevant research interests, and that's how the initial contacts were made and how the Muslim Milwaukee Project came about. The project was, thus, initiated by the community leaders themselves and their strong wish to know more about their own community. However, Caroline and I already knew a couple of them, one from a previous collaboration and one was a former student of ours. Hence, importantly, we were able to start the project on a foundation of previous connections and trust.
It was first when we received a Research Growth Initiative grant (RGI) in 2011 that we were really able to launch the project and the demographic surveys with the expertise of the Center for Urban Initiative and Research (CUIR). Since then, we have had the opportunity to work with several Muslim leaders from different community centers located in different parts of the city to document a small but growing Muslim population in Milwaukee. Together with Muslim partners primarily from the two largest mosques—the Islamic Society of Milwaukee in south Milwaukee and the Islamic Da'wa Center located on the northwest side of the city—we have developed both a household survey and an individual survey, including questions that our Muslim collaboration partners have deemed most important for community building and planning purposes and that we scholars have found of interest for research purposes.
We share with our community partners a desire to challenge Islamophobia, and an anti-racist politics to strengthen the identity and role of a discriminated against and stigmatized minority. However, we realized from the very outset, that our research interests did not always correspond to the interests of our community partners. One of the most apparent examples of this was during one of our first meetings with the Muslim leaders to discuss a draft of the household survey. One central question for us asked about sectarian belonging, namely if the respondent identifies as Sunni, Shi'a, Sufi, Salafi, etc. We were quite surprised to hear many of the leaders' objections to this question, although we have come to understand it as a result of and a reaction to Islamophobia, an understandable undertaking by Muslim leaders to protect their community from potential misrepresentations. In the political climate of post- 9/11, Muslims in Milwaukee, as elsewhere in the United States, might not be interested in displaying disparities and potential conflicts within the group. Instead, they are, as one leader put it, "trying to downplay internal divisions" in a community that is quite culturally, nationally, ethnically, racially, and economically diverse. Since we approach this project as theirs, and since the success of the project depends on their participation and approval, this question was, to our disappointment, discarded (Mansson McGinty et al. 2012).
Thus, the particular knowledge production of the Muslim Milwaukee Project takes place against the backdrop of prevalent Islamophobia. Working with a group that experiences prejudice and discrimination has strong bearing on the research process. As one of the community leader's stated early on: "no matter what we say, they'll turn it against us." ("They" meaning media and mainstream society in general.) In this context, our collaboration breaks down crude binaries of Muslim vs. non-Muslim and opens up spaces of hope (Phillips 2009). Further, no doubt our positionality as "non-Muslim" matters within these negotiations, maybe triggering a feeling of vulnerability for our Muslim partners. As non-Muslims we are inevitably placed as "outsiders" to the community we study. Although most of our partners may not perceive this in negative terms, and we share other important positionalities such as being professionals, academics, parents etc., we were constantly attentive and reflective of this at meetings and when entering religious spaces, such as when handing out the household survey after Friday sermon at one of the mosques (ibid).
Public engagement and community collaboration have important social, cultural, and economic implications, as also underscored in UWM's mission statement. However, we hear less about the journeys and negotiations preceding publicized results. It is in response to this silence that my colleagues and I are looking forward to the C21 workshop on February 1st, hoping it can trigger further discussion across campus among faculty, staff, and students that are in various capacities involved in collaborative and participatory research.
References:
Mansson McGinty, A., Szairto, K, and C. Seymour-Jorn. 2012. Research within and against Islamophobia: A collaboration project with Muslim communities. Social & Cultural Geography. Available online Oct 24, 2012.
Phillips, R. 2009. Bridging East and West: Muslim-identified activists and organizations in the UK anti-war movements. Transactions of the Institute of British Geographers 34: 506-520.
[Anna Mansson McGinty is an Assistant Professor of Geography and Women's Studies here at UW-Milwaukee. She is currently a C21 Fellow working on a project titled "Young, Muslim, and American: An Ethnography of Muslim American Youth in Milwaukee."]